Rediscover Dr. Peale's timeless messages of hope, enthusiasm, and Christ's love through 125 of his best sermons.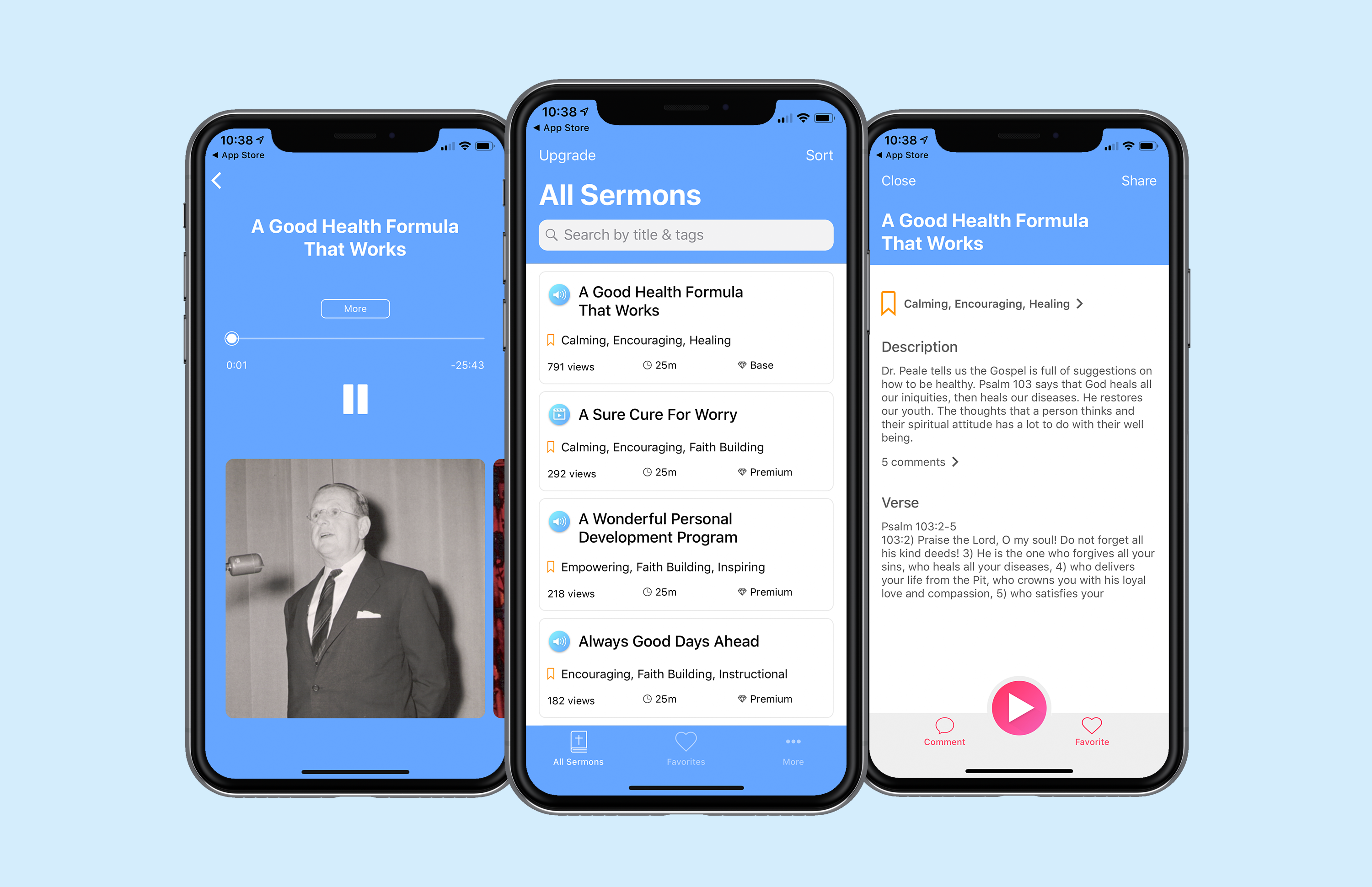 Dr. Norman Vincent Peale, often called the "minister-to-millions" and widely known for his best-selling book The Power of Positive Thinking, created timely and timeless messages of practical faith.
The app brings the wit, wisdom, and power of Dr. Peale's sermons in a convenient and easy to use format so you can enjoy and benefit from his wonderful stories and teaching of Positive Thinking.
The app is available for iOS and Android.